Early stimulation activity for parents and their children from 0 to 30 months, in English & Spanish
Support the development of safe attachment between babies and their parents.
Sign up
Duration:
1 hour per week
Age:
Group 1: from newborn to early toddlers
Group 2: toddlers till 30 months old
Starting date:
Tuesday, 14th September, 2021
Language:
Group 1: Spanish
Group 2: English
Need to bring:
A blanket
enjoy activities meeting children´s developmental stage and encouraging to achieve the specific milestones. We are going to work on:

gross and fine motor skills
balance to facilitate sitting, pulling up to stand, and dynamic balance that helps with those first little steps...
attention and cognitive development
sense of rhythm and vocalization to support the language and communication skills
development of all the senses to encourage curiosity and exploration
socialization
propioception that helps to develop space awareness and to regulate the vital functions and emotions.

support the development of safe attachment between babies and their parents
provide a safe space where expat parents of 0 to 30 months children may share their experiences and mutual support
encourage social networking between parents in the similar situation of living abroad
provide support of a professional specialist in early intervention who can solve the doubts and accompany you through the challenges of maternity/paternity experience.
How the activity is structured:
Welcome
Lap Ride
Theme activity (Textures/Balance/Attention/ Rhythm/Space awareness/movement, etc.)
Free exploration – sensorial/ messy play
Dance/Massage
Between parents – circle talk
Goodbye
There will be an entrance accessible for strollers available for the activity by calle Serrano Anguita 18 with an access to a changing table as well.
Where?
PRESENTIAL
At Sinews MTI, calle Sagasta 16, bajo derecha
Nº of participants: 4-6 children with 1 caregiver.
When?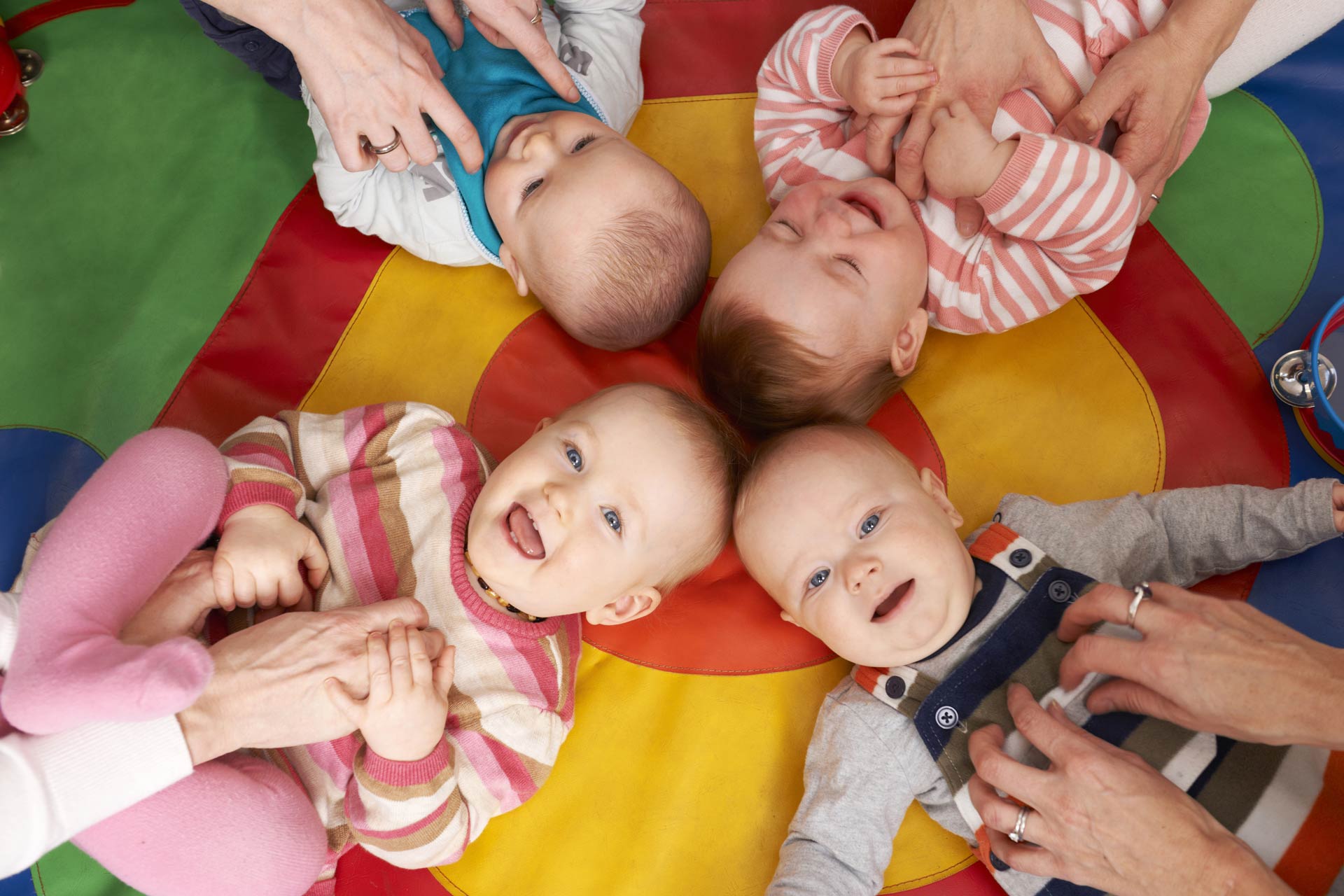 GROUP 1
Tuesday @ 10:30
GROUP 2
Tuesday @ 11:45 (15 minutes in between the sessions for logistic matters)
Price
30 euros per individual session (prepaid by phone or credit card, booked at least 24 hours in advance).
100 euros per 4-sessions pack.

Cancelation policy: Canceling 24 hours before the activity saves your 4-pack session for the next time.
Sign up